Sunday, 13th December - 6pm
Sign up for a blast of culinary inspiration, and maybe some entertaining distraction from everything going on.
Learn new ideas, tips and tricks.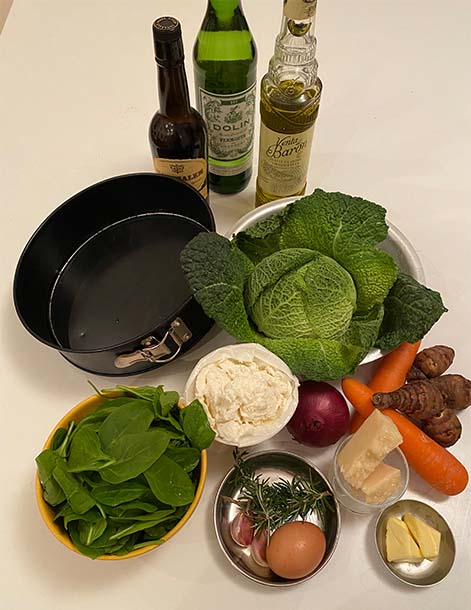 Menu
Tintoretto cocktail
Pomegranate, orange & Prosecco on ice
Savoy Cabbage Torte
Pastryless torte stuffed with artichokes, carrots & ricotta
Pan roasted Chicken supreme
Lined with orange zest, Mascapone, sage and wrapped in prosciutto
Other Details
I will have the lovely Valentino from Giusti Wines, who specialise in sparkling wines joining us. He will give a brief chat about what delicious Prosecco or wine to drink over the festive season.
Class costs £20 per device.
Pay via PayPal to This email address is being protected from spambots. You need JavaScript enabled to view it.
Sophie will talk you through the steps, with time to discuss and answer questions first and we will all cook along together. Private groups welcome. A fun way to gather together for a different kind of social.
All you have to do is:
In advance, buy the ingredients and do the prep
Take part on the day, either cooking live, along with Sophie, or just watching
Format
Duration approx. 1- 1.5 hours
Platform - Zoom
No. of participants - 5-16 households/devices - (feel free to spread the word.)
Recipes and a prep sheet will be sent to you when your place is confirmed. If you'd like to sign up, or if you can't make these dates, but are interested in future classes, please message Sophie at This email address is being protected from spambots. You need JavaScript enabled to view it.. You can find out more about Sophie's cooking and background on the Cookerycube website at cookerycube.com