Sauté Spring Veg
Sauté Spring Vegetables with Yogurt & Mint
This is a great dish to serve with a simple piece of grilled fish or chicken. It is great to make in the spring months, using fresh peas, but they will take longer to prepare and cook.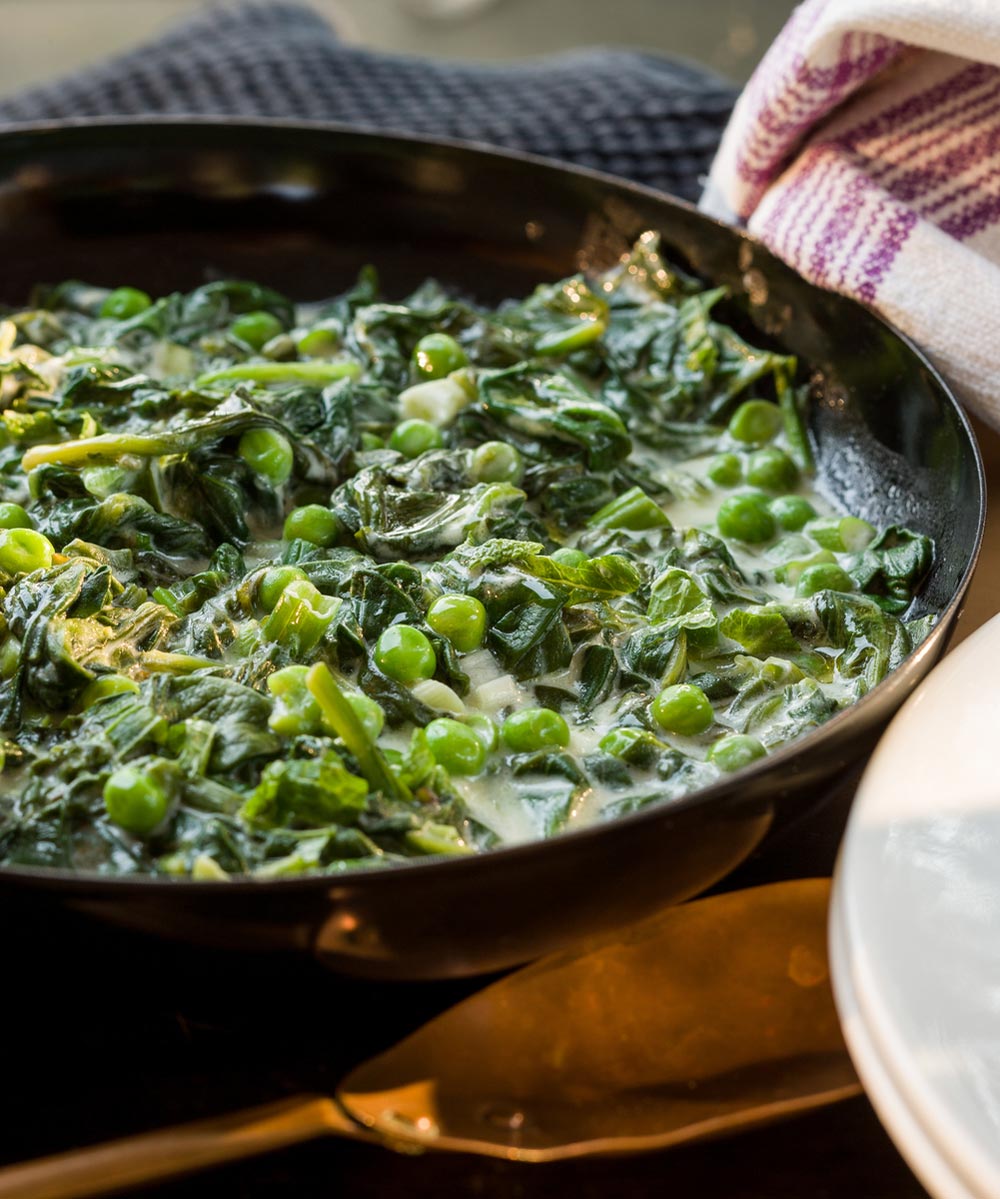 Ingredients
2 tablespoons extra virgin olive oil
100g spring onions, finely chopped
200g frozen peas
50ml water
225g baby leaf spinach, washed and drained
3 tablespoons fresh mint, coarsely chopped
100g low fat yogurt
1 heaped teaspoon cornflour
For Serving
Healthy vegetarian main course, served with warm crusty bread. Or serve as a side with fish or meat.
Method
1.

Prepare all the ingredients so they are ready to cook quickly.

2.

Mix the yogurt with the cornflour.

3.

Add the oil to a non-stick, preferably high sided, frying pan and cook the spring onions for a few minutes until soft.

4.

Add the peas and coat in the olive oil, then add the water and cook the peas for a few minutes until just cooked. (Fresh peas will take longer than frozen and you might need to add a little more water if they are still not cooked and the water has evaporated).

5.

Add the washed baby leaf spinach and cook briefly until wilted, stirring frequently. Season with salt and pepper and add the mint and yogurt mixed with cornflour. Stir briefly and remove from the heat.
Additional Images
Not Available