Baked Mushrooms
Portabello Mushrooms baked with Prosciutto & Goats Cheese
Mushrooms shrink a lot when cooked, so use large mushrooms as two per person is about right unless you are using other vegetables as well. I use a mild, creamy goats cheese as the sharpness of the cheese cuts the richness of the mushrooms and prosciutto.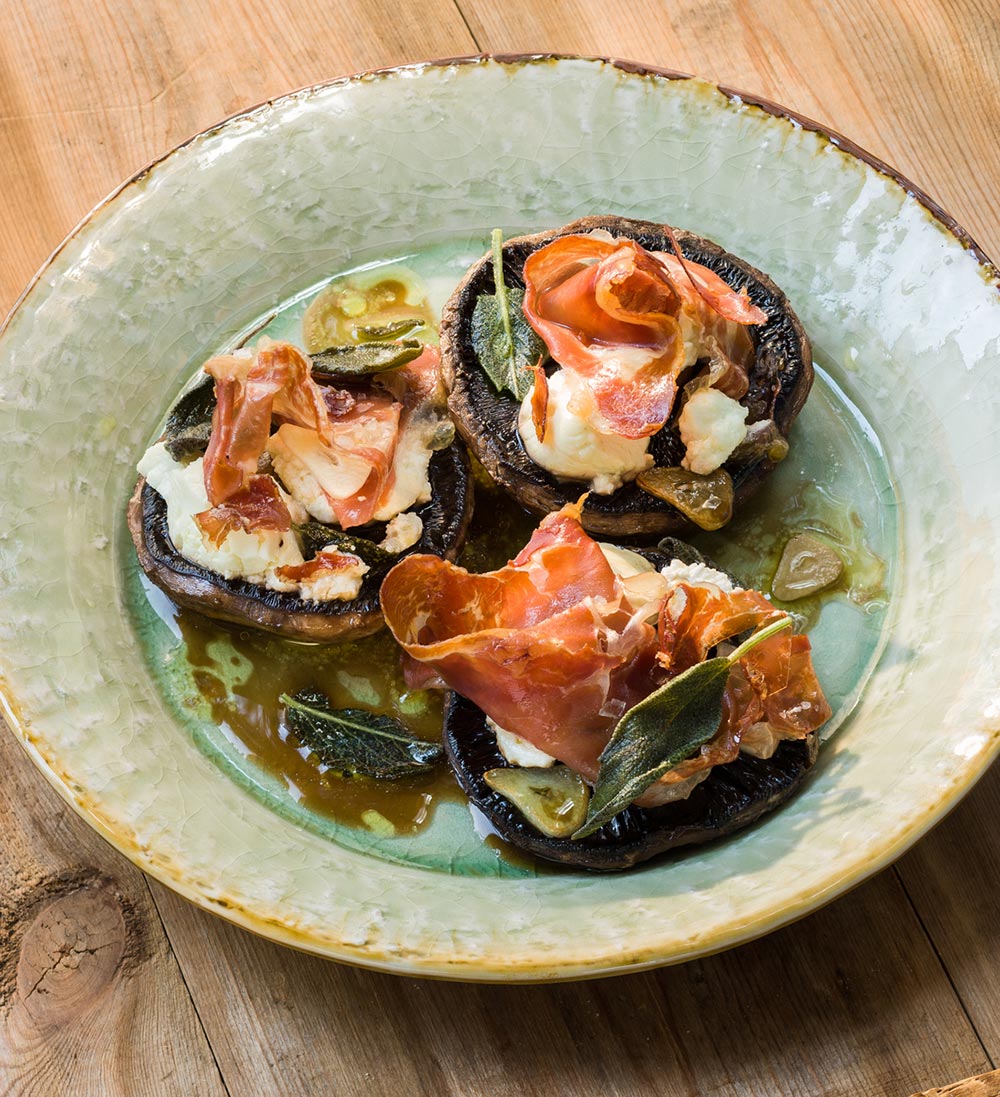 Ingredients
6 tablespoons extra virgin olive oil
8 large field mushrooms, stalks removed
2 garlic chopped
1 small bunch, approx. 2 heaped tablespoons sage, chopped
150g mild, creamy goats cheese
12 thin slices of prosciuto
Salt and pepper
For Serving
Serve with meat or on toast, with salad or as a starter.
Method
1.

Preheat the oven to 200C.

2.

Drizzle 1 tablespoon olive oil into a large gratin dish that the mushrooms fit snugly into. Wipe the mushrooms with kitchen towel. Don't wash as mushrooms are porous and this recipe will be too watery. Place them in the gratin dish, gills facing up.

3.

Finely chop the sage and garlic in a food processor for quickest results. Scatter over the mushrooms.

4.

Dollop the cheese on top of the mushrooms, approx. 3 heaped teaspoons per mushroom.

5.

Season with salt and pepper and lay the prosciuto on top of the mushrooms.

6.

Cover with foil and cook in the oven for 10-20 minutes until just soft.

7.

Remove the foil and cook a further 5 minutes to crisp up the prosciuto.
Additional Images
Not Available
Tags
Mushrooms, Prosciutto, Goats Cheese