Baked Figs
Baked Figs with Yogurt and Nuts
Figs are plentiful throughout the Mediterranean, appearing at the end of the summer and through autumn. Delicious fresh, of course, but this Turkish dish works well for a more complex, stylish dessert.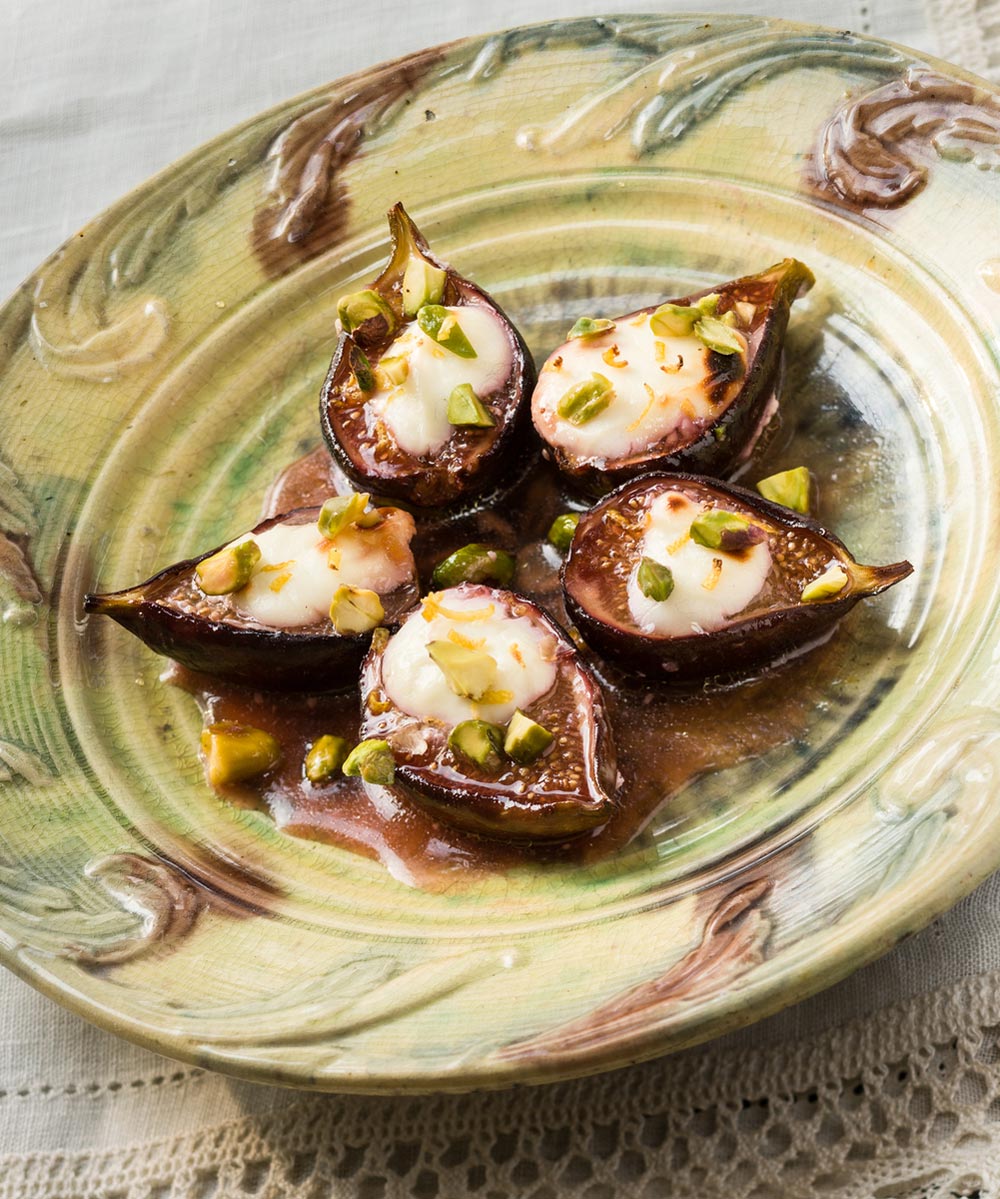 Ingredients
A knob of butter for lining the gratin dish
20 figs
150ml brandy
2 tablespoons honey
Zest of 1 lemon, juice of 1/2 lemon
50g toasted almonds or pistachios, coarsely chopped (optional)
200g thick set yogurt
Method
1.

Preheat the oven to Gas 5, 190C/375F.

2.

Line a gratin dish that the figs will fit snugly in with butter. Cut the figs in half and place in the dish. Pour the brandy over the figs and drizzle over the honey. Mix the lemon zest, nuts if using and yogurt together and spoon a dollop on each fig. Drizzle the lemon juice around the figs and place in the oven.

3.

Bake the figs in the oven for about 20 minutes until the juices have reduced into a syrup. If the figs look cooked but the juices are not reduced enough, pour the juices into a saucepan and reduce, keeping an eye on it at all times to prevent it burning.
Additional Images
Not Available
Tags
Fruit, Figs, Yogurt, Honey