Sophie's Kitchen Essentials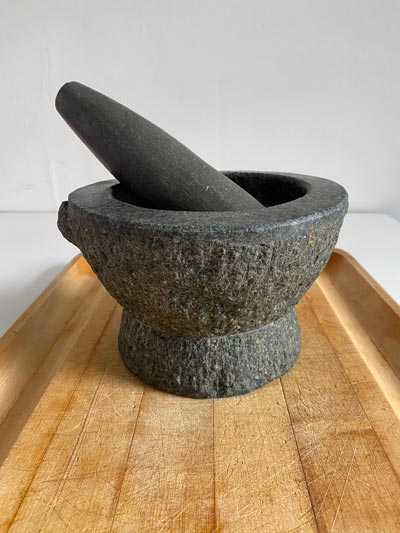 An attractive one can just stay out in the kitchen and look pretty. Perfect for a few ground spices or smashing garlic with salt. Easy to wipe and clean, rather than faff about with an electrical gadget, if you aren't smashing large amounts.
Good Asian shops do a sturdy granite one as does Borough Kitchen.