Sophie's Kitchen Essentials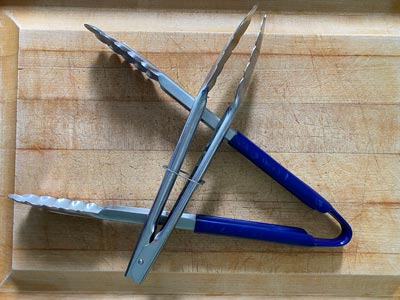 I've often taken tongs away with me on holiday along with a decent knife as they are so useful. Great if you are not very tall like me, as you can retrieve small packets from the top shelf of the cupboard!
You get the colour coded ones for hygiene reasons, or just to match the colour of your walls! But you can't beat a cheap and cheerful pair that can be stored in a locked position.
Nisbets do the full range, Borough Kitchen and Divertimenti do fancier ones.