Sophie's Kitchen Essentials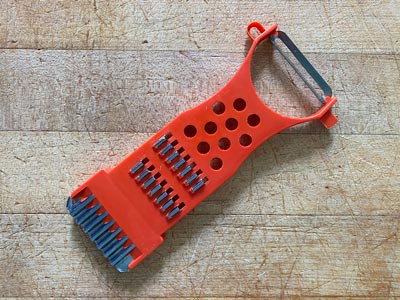 This is so cheap and versatile. I bought several back home from Vietnam and Thailand. A little harder to buy here, but a large Asian grocery shop should have them.
It peels, it cuts and excels at grating vegetables. Indispensable for preparing a green papaya salad. Also ideal for carrots, daikon or courgettes. Just as good as a spiralizer and less washing up or storage. Oxo tools do a good alternative if you can't track these down.