by Sophie Braimbridge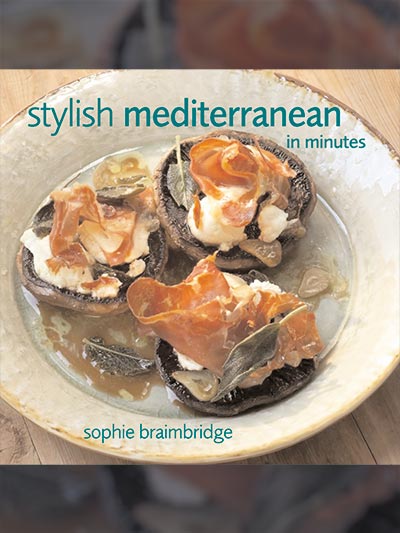 Published: 23 May 2006

The Mediterranean encompasses a large, but interconnecting part of the world with a fascinating cuisine. There is an abundance of fresh vegetables and fruit, as well as fish and meat, and this book explores how many similar ingredients can be used in so many different ways. Due to the history of the region, culinary influences have amalgamated, so that Sicilian food is dominated by Arab spices and tastes, and Moroccan cuisine still has a strong French presence. Easy-to-follow recipes are easily recreated in minutes to make traditional dishes for any occasion. From Pappardelle with Pumpkin and Sage to Moroccan fish fritters - you will be transported to that warm, colourful world in a matter of minutes. The book is divided into different ways of cooking - like salads and soups, grilling and baking - in an easy and stylish layout. An enjoyable and informative read that will have you creating the most stylish of Mediterranean dishes in a flash, as well as learning more about the wonderful combinations of flavours and tastes that this region offers. After all think of the Lebanese saying that goes, 'the more aubergine dishes you learn to cook, the longer you will keep your husband!'

Format: Paperback, 160 Pages

Buy: Find on Amazon

If you can't find this book on Amazon I have several copies which I am happy to sell for £12 each. Please Contact Me.